Let's go back in time. Picture it. Early 2009. Twilight is all the rage. Team Edward, obviously. Black eyeliner is our best friend. UGGs rule the world. Vanessa Hudgens is still dating Zac Efron.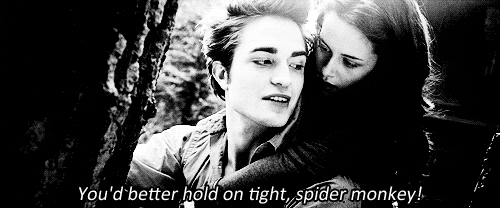 While all of these mentioned are significant within pop culture, this was the first time I became influenced and utterly fascinated with the beauty and lifestyle industry as a whole.
I remember going on YouTube and typing in the search bar, 'Everyday Makeup Tutorial', mainly because I was just starting out with makeup and clearly had no idea how to put eyeshadow on properly. To my surprise, I had just discovered a community of people and videos that have influenced by love, appreciation and fascination with the beauty and lifestyle culture to this day. If you are an OG beauty video watcher, I am pretty sure one of your earliest memories is watching Blair, from the channel JuicyStar07. She would post makeup tutorials ranging from everyday neutrals for school to fun and bright rainbow looks. She was the cool girl, making videos in her spare time and receiving hundreds of thousands of views per video at the age of 16.
After discovering her videos, I was introduced to a whole slew of girls who made videos about beauty and lifestyle content ranging from, shopping hauls, everyday makeup routines, fashion, wellness and more. What makes this time period so intriguing is that these social media influencers were often making this content for FREE or for very little compensation. They were driven by the passion they had for the culture and industry and considered their creations as more of a hobby than a job. 
Flash forward to 2018, and you can expect to see a massive progression in the ways in which the beauty and lifestyle industry has evolved. From YouTube, Instagram, Twitter, Facebook, Etsy, Blogs, and more, you can see the prevalence and representation of the beauty industry in full force. I have seen the progression first hand. Video, photos and production have increasingly become reminiscent of professional standards, sponsorships are to be strived for and awarded to top talent, individuals are taking on lifestyle content as a full time job and often making at least six figures. Expectations for content are at an all time high and the beauty industry has reaped the benefits and downsides to this ever changing cultural environment. 
As a consumer and viewer of this content, over the years I have become more cognoscente of how the beauty industry has become more business driven especially in regards to online content creators. From sponsorships, brand collaborations, discount codes, merch, etc. what was once deemed a simple hobby, can now be viewed as a career. Brands are turning away from traditional media and investing in these young and impressionable women and men to spread positive messages about their products and services. Instead of marketing to the masses, brands are investing in specific influencers. PR packages that influencers receive are lavish and eye-catching in order for influencers to talk about them to their audience, and brands hope to see a return on investment through these means. 
Are influencers obligated to give positive reviews for products because they are being paid? Can we trust their opinions if a brand is representing them? 
These are questions I have asked myself, but I believe the answers are much more complicated than they appear. 
This past summer, beauty influencer and brand owner of Makeup Geek Cosmetics, Marlena Stell, posted a video expressing her opinions on the changing nature of the beauty community. Her perspective comes from being a long time online influencer and now a cosmetic brand owner herself. Her take on the issue, is that the online social space is flooded with thousands of creators and its getting harder to distinguish who is in the business for the right reasons. Who is passionate for the industry? and who is just interested in the fame and perks? Also, from a business perspective, she states that her company Makeup Geek has taken a hit this past year in terms of brand influence and visibility online as her brand is unable to pay the large amounts of money that influencers are asking to be paid nowadays, according to Marlena, this could be upwards of $60,000 per video or post.
She speaks on the importance of supporting influencers because they put themselves out there and spend large amounts of time perfecting their crafts, however, are influencers acting with a sense of entitlement? 
This is the point I want to touch on. 
Online industries have been around for some time now, especially in regards to the beauty community. However, today there are so many ways to make money online and everything can be profited on. A majority of these influencers are not working the traditional 9-5. Social media has allowed for people to be connected to the online world 24/7. If you are not constantly posting and uploading content, there are thousands and maybe even millions of others that are pushing out content online. So, how can compensation for work be properly given to these influencers? Yes, subscriber count, views, and more play an important role in that but what is considered too much or too little in regards to brand involvement within content?
We now live in a culture where creators are requesting the amount of money they 'should' receive for their content. Creative industries have been doing this for a long time, but social media has changed the game because the perception of compensation can differ quite drastically. Brands are looking for new and creative ways to expose their products and services to the market, and it is fair to say that the online space has become the popular place to do so. Instead of brands paying thousands of 💸 to traditional media, they are turning to online influencers because social media has become the new means of promotion.
However, in the past, the concept of compensation related to the beauty industry was private and consumers were particularly unaware of how the business was run. Although, businesses are turning away from traditional approaches, I am realizing that brands are still struggling with giving full reign to the content creators. Often, it is VERY evident that the brand has given strict talking points, speeches etc. for the influencer to use when speaking about products to their audiences. So, is it necessary for brands to be paying upwards of $60,000 or more to hundreds or thousands of influencers if the intent is for them not to use their own voice when discussing products to viewers who trust their honest opinions? Should they just stick to traditional media then? 🤔🤔🤔
Again, brands, consumers and influencers will have varying opinions on how the beauty industry should be run but it is evident that the industry is shifting, the question remains whether or not it is heading in a positive or negative direction. In my opinion, I believe there needs to be more transparency from brands in regards to their involvement in the online sector. Online beauty influencers need to speak out on their intentions as creators, and how their involvement with brands, sponsorships and promotions influence their content in order to build better relationships with their audiences.
What are your thoughts? Let me know in the comments below!
Until next time, 
Lauren